Keeping your locomotive fleet on track to avoid breakdown
Pioneer Radiator manufactures locomotive cooling system for past 30 years that excels with respect to critical performance criteria such as durable size and efficiency .The manufacturing method of choice is practical for every application calling for superior heat transfer.
Enviromental benefits
Excellent performance
Product line
Radiators
Lube oil coolers
Transformer oil coolers
Charge air coolers (CAC)
After coolers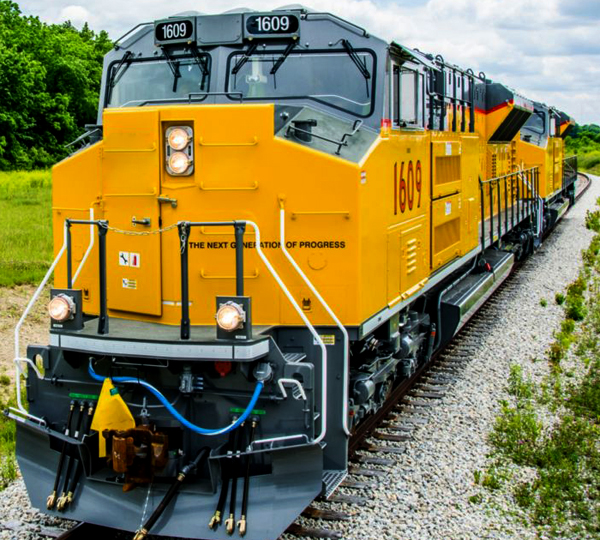 Diesel locomotive
Pioneer Radiator MB radiator and coolers are for diesel locomotive engine to perform the best cooling needs for locomotive engine are else heat, left uncontrolled, can damage engine parts and shorten the life of the engine and its attached components. An effective radiator system keeps the engine and components at the optimum operating temperature. A locomotive radiator system primarily cools air, water, and oil, the air is used in the combustion process, the water for cooling the engine and turbo (if equipped) and oil for lubricating the engine components.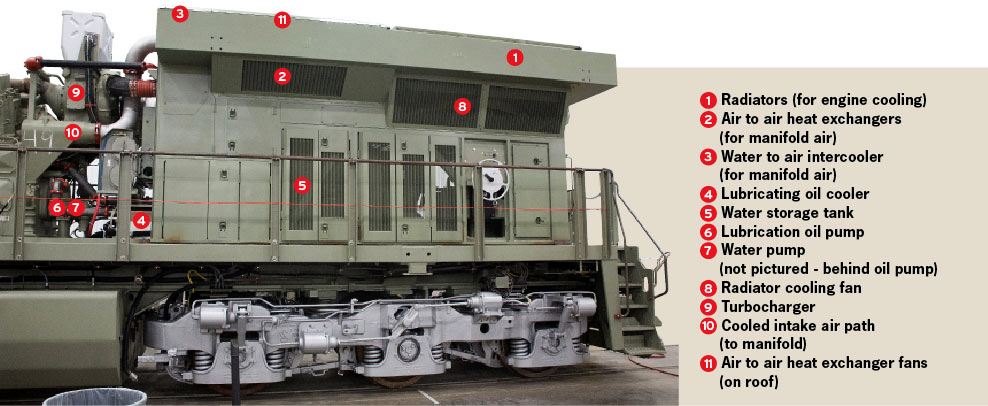 Eletric locomotive
Electric locomotive is most preferred type of locomotive for both passenger and goods transportation. They are in application due to its significant fuel saving advantage. 3 Phase traction transformer of the electric locomotive has mineral oil as the cooling medium. The propulsion system consisting of main power convertor and auxiliary convertor has water glycol coolant as the cooling medium. Heat losses generated by traction transformer and propulsion system needs to be dissipated by cooling system. Optimum design of the water coolant aluminum heat exchanger and transformer oil cooler is required to achieve the required cooling performance. We are the major supplier for locomotive cooling system. Compact aluminum heat exchanger design helps to make the overall cooling system very effective. We provide cooling solutions for traction transformer, vehicle control unit, converter system & break compressor.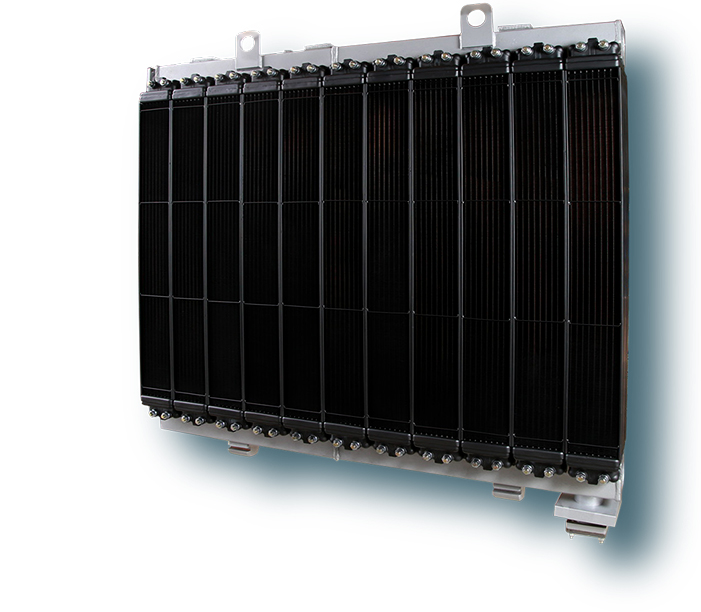 Products for eletric locomotive
Transformer and converter cooler
Pioneer Radiator manufactures transformer and convertor cooler, made of aluminum vacuum brazed heat exchanger, cools the transformer oil and converter glycol in the railway electric locomotive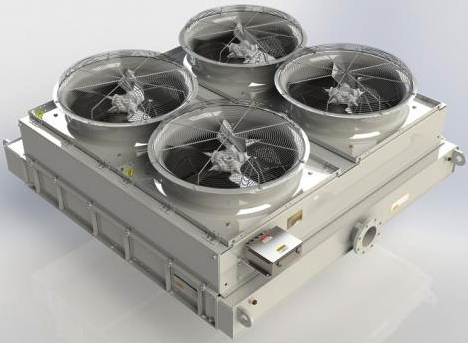 EMU - Products for electric multiple unit
Transformer oil cooler
We offer air cooled transformer oil cooler with highly efficient fluxless vacuum brazed aluminium plate fin heat exchanger with IP67 certified motor and other components & accessories for traction transformer of EMU.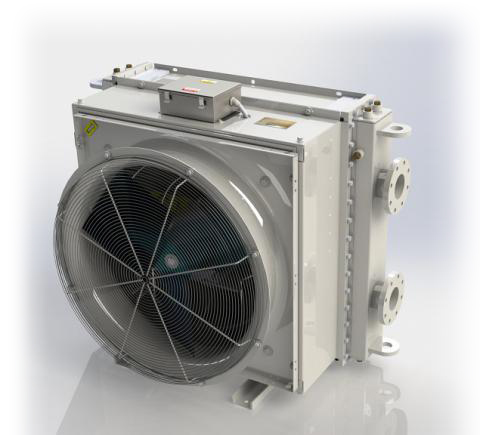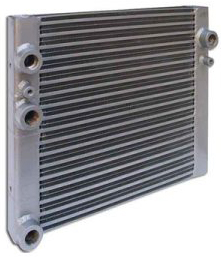 Intercooler | Aftercooler
Aluminium intercooler and aluminum aftercooler for compressed air cooling are made of vacuum brazed plate & fin construction. They offer very high heat transfer rate and minimum pressure drop.